When you hear the word "Coconut" - what are your associations?
We could list many different ones:
- the coconut fruit with its brown shell and its white flesh, hard to open up but an amazing snack
- the beautiful trees with their large leaves by the beach - "Mind your head, don't sit below the coconut tree!"
- the sweet flavour added to several beauty products
- the flake used for cooking and baking - Coconut Macaroons are sooo good!
- the funny songs people have been singing about it - "Wo ist die Kokosnuss, Wo ist die Kokosnuss, wer hat die Kokosnuss gekla-a-aut?"
- the guys on Carribean beaches selling the fresh fruits shouting "Coco, Aye Coco! Who likes a yummy Coco?"
- the awesome coconut soup you had at the Vietnmese restrauant last week
- the soothing & nourishing ingredients of the coconut oil
& many more.
So why Coconut Kite???
We believe that a Coconut unites all the wonderful characteristics we like to promote in our kite surf camps. We want to make sure our guests enjoy a wonderful time - good for the soul and the body at beautiful spots with an easy-going, happy and fun atmosphere.
The Coconut for us is a symbol resembling the easy life by the beach surrounded by palm trees while slurping refreshing Coconut water.
At the same time, the fruit has great nourishing value & is traditionally used for a variety of applications - from food to cosmetics to construction of roof tops - providing a strong down-to-earth basis.
We like to enjoy life! While some things just need to be done, we want to make sure that during your spare time you get to do inspiring things like kitesurfing!


Come and join our Coconut kite camps ;-)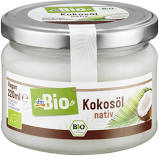 By the way - did you know you will get 100% coconut oil at most drug stores? It is great for cooking and you skin after a kite surfing session ;-)  See here